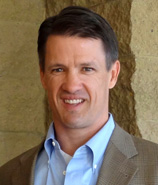 I have been providing psychological services for about 20 years. I completed my doctoral training at the University of South Florida and my internship at the Palo Alto VA and Stanford University. My postdoctoral training occurred at Kaiser Permanente in Santa Clara and involved seeing individual patients, groups, and distressed couples. Since 2000 I have worked at the Palo Alto VA doing a combination of psychotherapy, research, and training of other clinicians. More information about my background can be found in the Experience section of this website.
My specializations include treatment of depression, anxiety, addiction, chronic pain, insomnia, stress management, and trauma. Many of my clinical experiences fall into the category of behavioral medicine, a specialized branch of clinical psychology that integrates psychological and medical approaches to treat mental health and medical disorders. This approach borrows heavily from recent scientific advances in the area of neuroscience that reveal significant overlap between "mind and body." Finally, I have extensive experience in working with couples.
Currently, I work as a consulting psychologist several days each week at the Bay Area Pain and Wellness Center in Los Gatos and I also continue to be involved as a consultant for research projects at the Palo Alto VA and Stanford. I am a clinical instructor for the Department of Psychiatry and Behavioral Sciences at Stanford University where I teach the Addiction Psychiatry class.